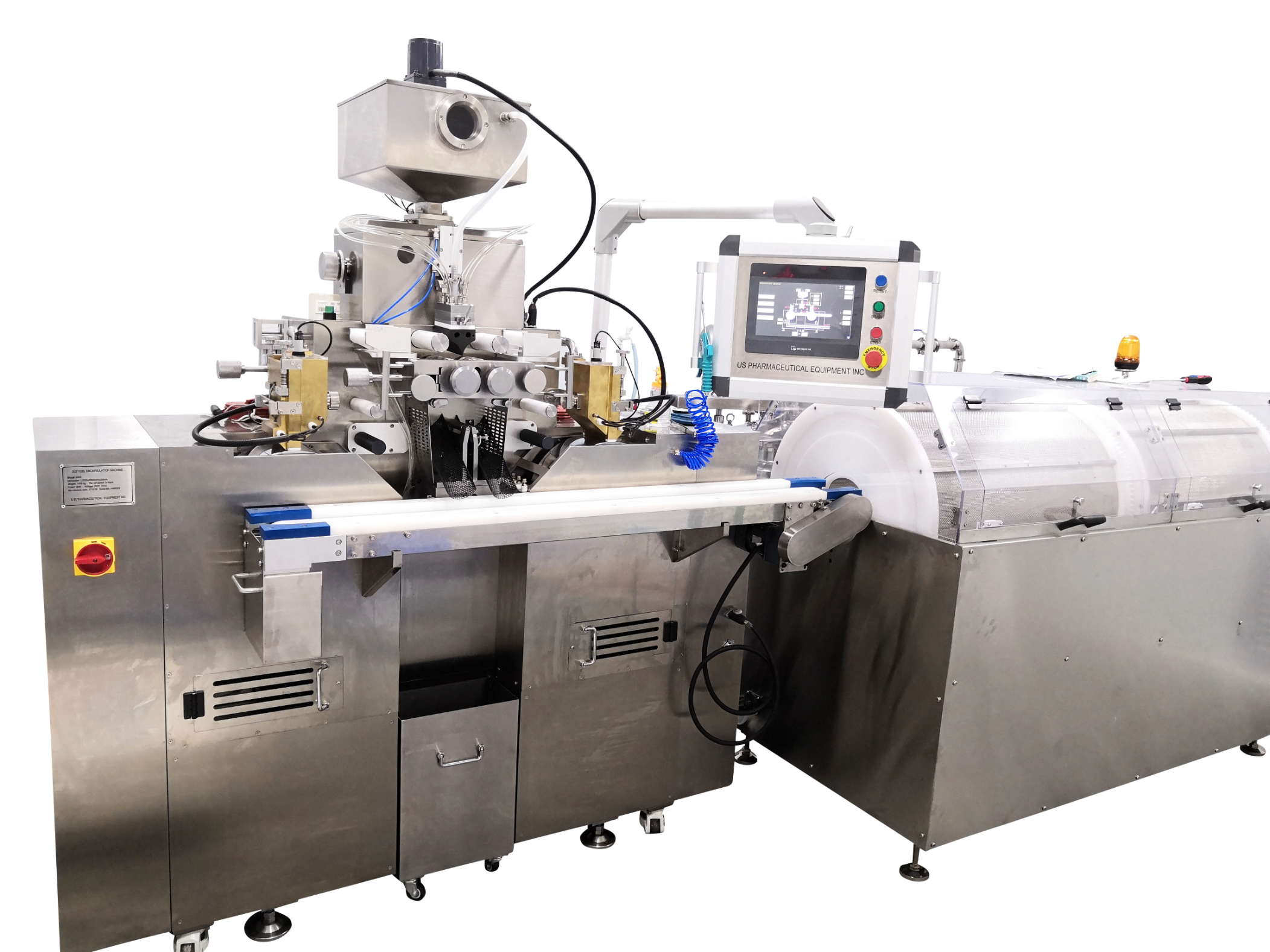 The USPE 4" R&D softgel production system is a space saving, stand alone, all-in-one softgel encapsulation system capable of full production duties.

Speeds of up to 5 RPM and production volume of up to 28,000 softgels an hour. This is our most attractive offering for cost conscious start-ups, research and development, or small batch producers.

Our R&D machine has everything you need to start manufacturing either vegetable or gelatin softgels. Each machine consists of: the main softgel machine, water chiller, tumbler dryers, and drying racks.
Get in Touch
General Specifications
Model: R&D Machine
Die Roll Size: 4"
Die Roll Speed: 0~5rpm
Max Plunger Volume per Stroke: 0~2ml
Plunger #: 10 / 12
Dimensions: 1050 x 650 x 1800 mm
Weight: 500 kg
Power Consumption: Max 3kW req
Control Mode: PLC Touchscreen
Output: #5 Oval 105 – 25,200 pieces/hr